Easy fix for PowerShell compatibility error on 2003 to 2008 Server upgrade.
Problem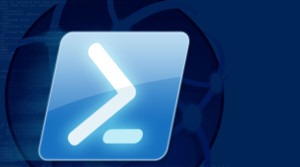 Upgrading my 2003 R2 Physical and Virtual Machines to 2008 Server was prevented by PowerShell compatibility issues stating that the upgrade could not continue until the old version of PowerShell (V1.0) was uninstalled.
Easier said than done – researching the problem revealed that removal of earlier versions of PowerShell was not possible if Service Packs had been applied and recommended removing various updates from Server 2003 via Control Panel. I could find none of these PowerShell updates on any of my machines and was beginning to get just a tad concerned, not to mention slightly miffed… The Microsoft forums were not particularly helpful either.
After the best part of 10 hours I came across a simple technique that has worked for me with no further issues presented:
Solution
Rename the existing PowerShell folder located at:
Server 2003 32 bit: %windir%\System32\WindowsPowerShell
Server 2003 64 bit: %windir%\Syswow64\WindowsPowerShell
to something else (I used XXXWindowsPowerShell) and rerun your 2003 Server – 2008 Server upgrade… Upgrades the OS and installs current PowerShell.
Addendum
Over 2 years & ~120 Server 2003 to Server 2008 upgrades (and now many 2008 to 2012 upgrades) – no problems caused by this technique for updating PowerShell – and I use PS scripts extensively.
Huzzah Microsoft – much as I love my Windows Servers, surely you guys could have made this process easier..?