What-ho chaps…! Stumbled across this rather spiffing image of a March '52 'Motor Cycling' magazine cover depicting some pleasant motorcyclist types and jolly nice lady friend, no doubt off for a country jaunt and lashings of Ginger Beer..!
By George, what was true then is as true today or I'm a Charlie's Aunt and no mistake… Triumph – the best Motor Cycle in the World.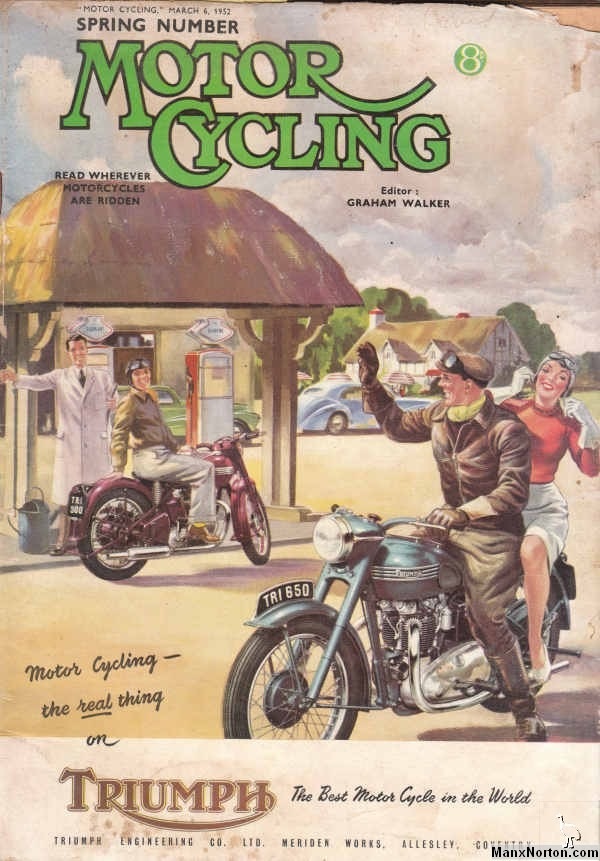 Image courtesy of Classic-Motorbikes.net
Dated just one month after the accession of Her Majesty Queen Elizabeth II to the Throne of this remarkable Nation; a better time when this island nation's Mother of all Parliaments was still, for the most part, honest.
God save the Queen..!
Crikey – almost forgot..! God bless John Bloor too – saviour of British Motorcycle manufacturing.