"Try not to become a man of success but rather to become a man of value."
Albert Einstein
I'm not that William Faulkner…..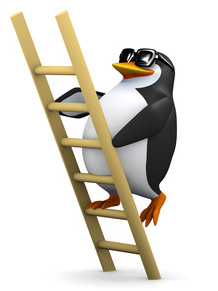 I considered breaking the ice with my favourite UDP joke, but you might not get it…
If you're looking for William Faulkner the somewhat depressing famous American author & my namesake, then you're on the wrong site.
Who is William Faulkner …?
For the last several years I have been working as a 'hands on' IT Manager; primarily designing and maintaining Systems, Active Directory networks, Data Centre Storage, Virtualisation solutions; building and optimising Servers/Clients, formulating IT policies/strategies, and directing the activities of teams of specialists.
I'm committed to remaining at the forefront of Server, Networking and Information Security technology, both as an independent consultant and in-house manager and have been responsible for the maintenance, design and infrastructure of networks ranging from simple 50 PC LANs up to multi-domain enterprise wide WANs and the Corporate Policies by which they are governed.
For many years I had studied Martial Arts and consider my time as a qualified Shukokai Karate Instructor & Competition Referee among my proudest achievements.
Although this is nominally an IT related site, my deep seated love of motorcycles is evidenced by the frequent addition of Triumph related articles (God Bless John Bloor who resurrected the brand at considerable personal expense). I make no apologies for these or other non-IT posts… it's my site.
What is williamfaulkner.co.uk?
This site was originally – back in 2001 – my playground for web technologies (based around Linux, PHP, MySQL, Apache etc) but has evolved to serve other purposes… I hope that it is an interesting, informative and entertaining resource for my peers. It is also a way for people to find me and keep in touch – ensuring, despite prolonged periods of silence due to work commitments, that all is well.
When…?
My site is updated on an ad-hoc basis whenever I have something worthy of mentioning combined with the time and inclination.
Not updated as much as I'd like due to amount of time spent doing actual work and other commitments – also because I have to be careful not to publish anything which may adversely affect any companies or clients that posts may be inspired by.
Where is William Faulkner…?
I currently live in the Greater Manchester area (Clayton le Woods / Chorley side) but have provided IT consultation, support & services throughout the North West and often further afield (bonjour mes amis francais). My French is acceptable but unfortunately don't get to practice it much.