"Don't bother just to be better than your contemporaries or predecessors. Try to be better than yourself."
William Faulkner (the American author)
William Faulkner MCSE
I'm a proactive IT Professional with proven leadership, support & project skills. 25 years experience as an IT Manager / Systems Administrator responsible for networks ranging from simple 50 PC LANs to multi-domain Enterprise WANs as either consultant or in-house manager – delivering cost-effective IT solutions often to aggressive deadlines.
Currently self-employed and at end of January 2017 completed a long term contract with Bridgewater Support Solutions (DFH Ltd) where, amongst other things, I increased Core Systems availability from ~94% to >99.999%. Since then have improved security, performance and availability of systems at Supreme Imports in Trafford Park.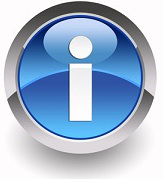 I prefer to maintain an element of 'hands on' input in designing, maintaining, securing, monitoring and optimising primarily Windows Servers and Active Directory networks, high availability Systems, Datacenters & storage whilst formulating IT policies/strategies and directing the activities of tech teams/help desk.
Emphasis on Windows based systems with experience of Linux, Solaris & CentOS (to CentOS 7). Very strong on Active Directory, Exchange, SQL, SCCM, IIS, SharePoint & other Microsoft Server products (to 2012).
Currently heavily focused on Virtualisation (VMware ESXi, Hyper-V 2016).
Organised, methodical and flexible with a track record of implementing Technology to the benefit of the business and an able communicator comfortable dealing with people from users to Board Directors and third-party suppliers/service providers.
Experience with applications development (mostly VB.NET) – have written several applications including a call monitoring / recording / archival system for a 400 agent call center.
Recent projects include:
– Exchange 2013 roll out and migration
– Exchange & SQL highly availability
– on premise to Office 365 Exchange migration
– 2012 NLB Server Farm for Web Services
– Virtualisation & Consolidation of ~140 Servers onto VMware ESX hosts
– Implement highly available FAS arrays (Netapp & MSA)
– 400 PC to Thin Client virtual desktop conversion (VDI)
– Active Directory Domain & Exchange migrations and consolidation
– PCI DSS and FCA Regulatory Compliance Project
– Single Point of Failure analysis and remediation
– Server consolidation with Hyper-V 2016 & MSA arrays
– Achieved >99.999% Core Systems availability
– Multilayered Cyber Security projects, including staff training and policies
A summary of skills and experience follows:
Configuration & support of highly available hardware, infrastructure & systems (Servers, Workstations, Printers, Routers, Switches and Firewalls)
Network Administration, Support & Security
Server Virtualisation & Consolidation (VMWare, Hyper-V)
Desktop Virtualisation (HP NeoWare, VMWare VDI)
Experience of Linux, Solaris, CentOS
Preparation & Management of IT Budget – IT Procurement
Monitoring and improvement of LAN/WAN networks and systems performance
Business Continuity & DR
IT Project Planning & Team Management
Structured Methodologies, ITIL
Development & implementation of Corporate IT Strategies & Policies
Application Development (Visual Studio 2012, .Net)
Database Administration & maintenance
Support of end-user issues (1st, 2nd & 3rd line)
Corporate Websites & Web Services. Design, performance and analysis
Digital Telecoms, Video Conferencing
Remote access (VPN, 2FA) & mobile data (O365, Exchange, Blackberry BES/BIS, OWA etc.)
Production of Training Documentation – IT training
Computer forensic analysis
Monitoring of internal & external SLAs
Regulatory compliance
Network hardware & software auditing & licensing
Antivirus/Malware (McAfee ePo, Symantec, Microsoft Security Essentials, Message Labs)
Cyber Security
Policy & Compliance monitoring (GFI Suite – Languard, Events Monitor, Server Monitor)
Automated admin scripting (VB & Powershell)

All aspects of IT Security have always featured high in my list of priorities, I highly recommend Foundstone Technologies 'Hacking Exposed – Network Security Solutions' books, along with the valuable advice and free tools on the Foundstone Technologies website.
Organisations that have benefited from my skills and experience include the Police, Asda, Littlewoods, Precision Polymer Engineering, Caudwell Distribution and many others from a range of Manufacturing, Professional, Distribution and other Service Industries.
Currently based at Clayton le Woods, Chorley, but prepared to travel.